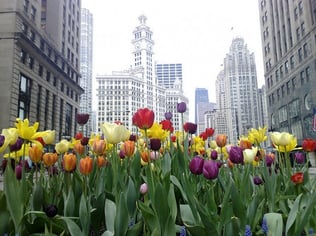 There's nothing quite like springtime in Chicago – the tulips are blooming, the view of the lake is exquisite, and it also marks another National Restaurant Association Show.
This will be our 57th year exhibiting at the NRA Show, which just seems like an insanely long time, doesn't it? Don't let the number of years fool you – we have some fun things planned for the booth this year that we think you'll enjoy.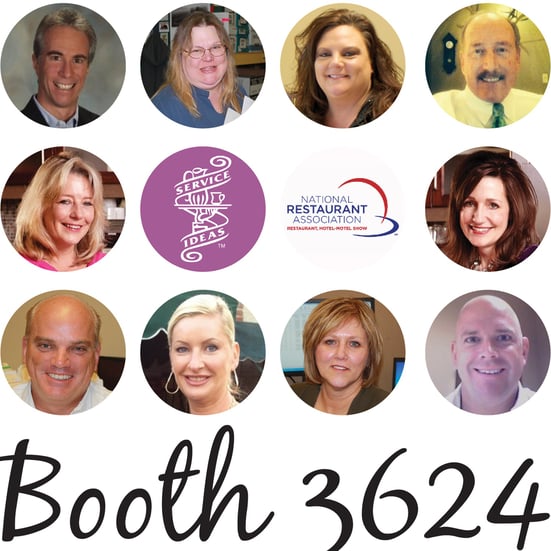 There will be 10 Service Ideas representatives at the show this year, including our 3 newest recruits: Tina Zoellmer in Purchasing, Keith Enscoe in Business Development and Viviyan Kennedy in National Accounts.
We will also be joined by some of our partnership brands throughout the show: Craig Bahl from Steelforme Canada/Laserforme will be keeping us company, along with Susan LaGreca from PMI/Stanley® Commercial. Be sure to stop by and find out what's new from the people who know the products best!
Several of our sales representatives will also be attending the show as well as rotating in and out of the booth to assist in answering your questions.
We look forward to seeing you at the show this weekend - let us know if you didn't get a personalized invitation to join us at the booth — we want to make sure we're giving you the star treatment.
Craig Bahl
Make sure you are also keeping an eye on the show's special Twitter hashtag — #NRAShow — as we'll be tweeting updates at the show as they occur. We'd love to engage with you on social, so don't forget to follow our Twitter handle — @Service_Ideas — ahead of the show so we can continue the conversation after the fun has ended.
We hope you have an amazing time at one of the Industry's best trade shows - and we'll see YOU at The Show!