Airpots and coffee dispensers are commonly used in cafés, coffee shops, and all types of restaurants for serving hot coffee.
Whether the coffee is brewed and then placed on a counter for self service, or kept behind the counter for wait staff to pour and deliver to the customer is up to the individual establishment.
Below are some common atmospheres we see coffee dispensers and how they are used to serve customers in an efficient and satisfactory way.
Coffee Shops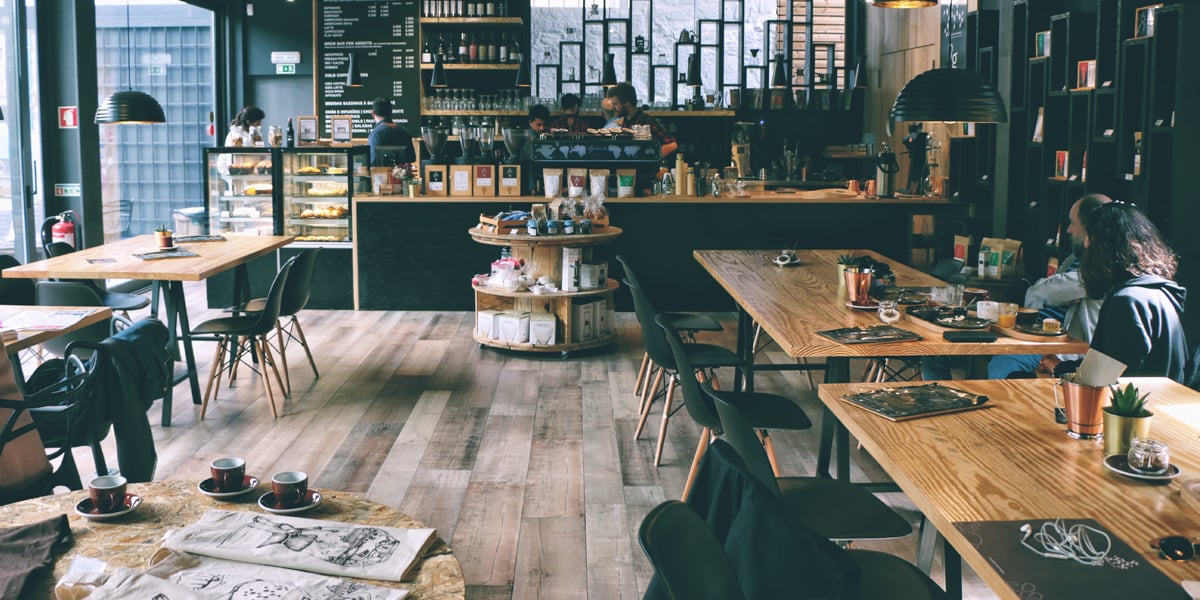 Similar to a fast food or quick service restaurant, coffee shops have a focused menu displayed above the counter, and primarily serve coffee and espresso-based drinks, along with a small selection of snacks or pastries.
Most will prefer to take their coffee to-go, but limited seating is available for those who want to stick around for a coffee date or get some work done on their laptops.
Coffee is usually served from behind the counter in coffee shops. The customer will place their order at the counter and the barista will pour a cup of coffee from an airpot or satellite dispenser. A condiment station with insulated creamers, sugar shakers, and stir sticks is available for customers to customize their coffee to their liking.
Check out our Signa-Air® Airpots, Large Capacity Thermal Containers, and SteelVac™ Creamers for some ideas on how to serve coffee in your coffee shop.
---
Cafés, Delis, & Diners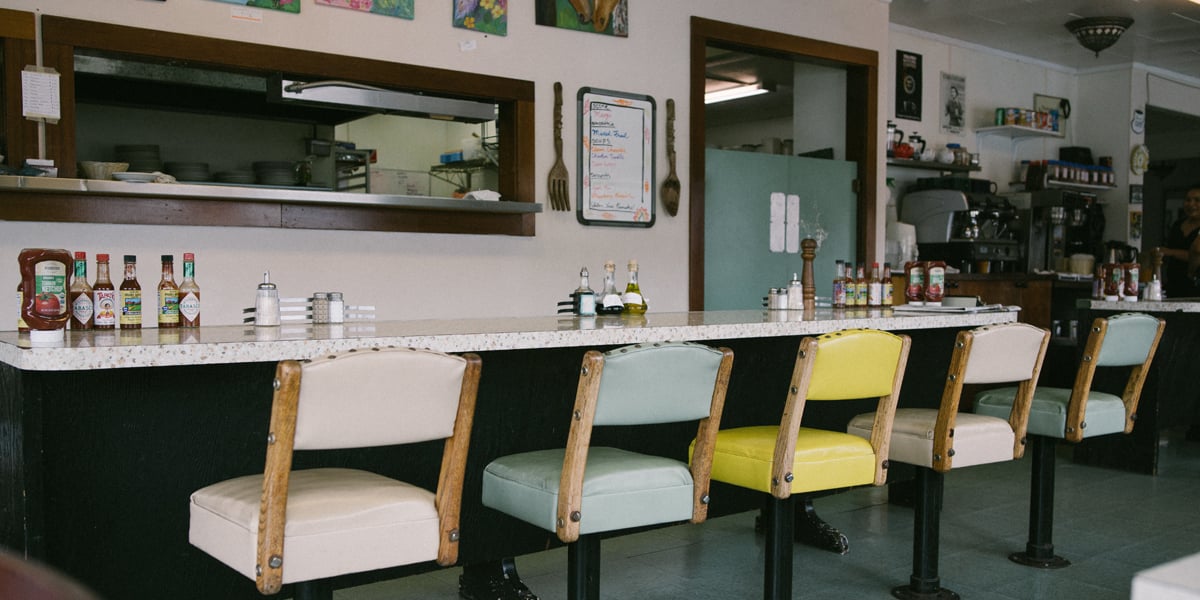 Cafés, delis, and diners are similar to each other in that they all focus on food first, and serve coffee along with it. Common food offerings you can expect to see on the menu include omelets, sandwiches, soups, pies, and other baked goods.
Coffee is a must-have beverage option (and they serve a lot of it), but it's not necessarily high-quality coffee. The no-frills customers of these establishments simply want their coffee hot and fresh—and usually black.
Here, behind-the-counter service is a more common occurrence, with back counters lined with brewers, airpots, and decanters, available for attentive wait staff to refill coffee cups though service. Sometimes an insulated coffee pot, like the Thermo-Serv® Carafe or Flow Control Carafe, will be left behind at the table for customers to refill themselves.
---
Coffee Bar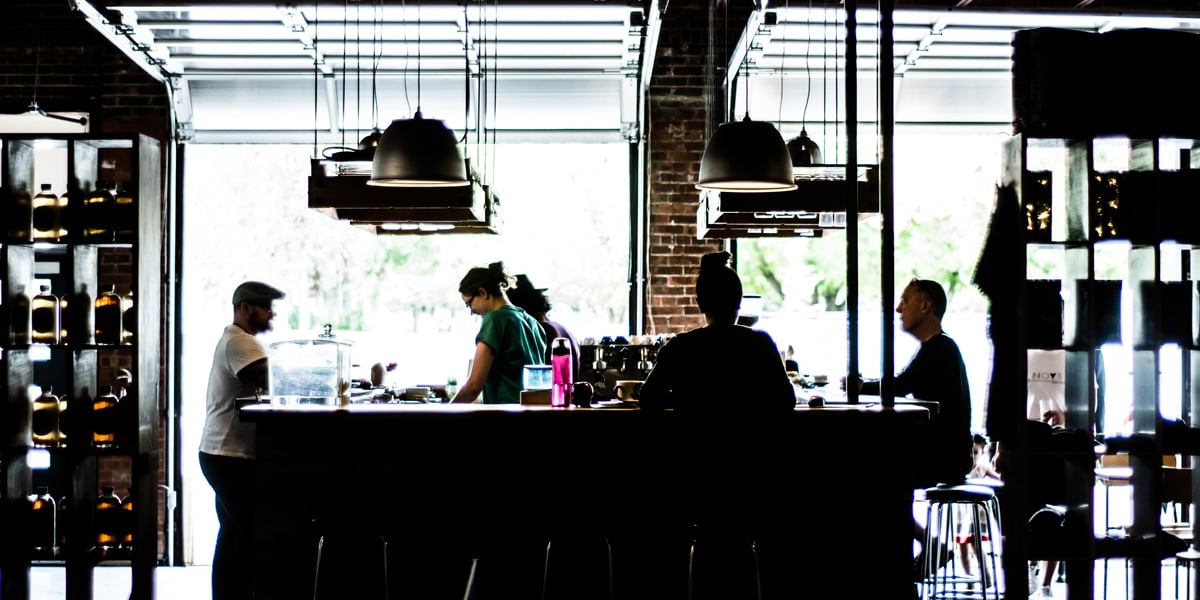 Think cocktail bar but with coffee instead of alcohol. A coffee bar is the type of establishment that attracts coffee connoisseurs and serves speciality coffee and tea drinks in a bar-like setting. The "bartenders" are highly skilled baristas, who have often gone through special training to master their craft.
You won't typically find a self-service coffee station in a place like this, because the experience of hanging out at the bar is just as important as beverage itself—it's a place to discuss coffee...over coffee. Starbucks recently opened a Roastery in New York that has this coffee bar experience.
Since the majority of customers will prefer a specialty drink with a hand-crafted brewing method, look for French presses, frothing pitchers, and some nitro cold brew on tap, along with the occasional drip coffee airpot—just to have on hand.
---
Quick Service & Fast Casual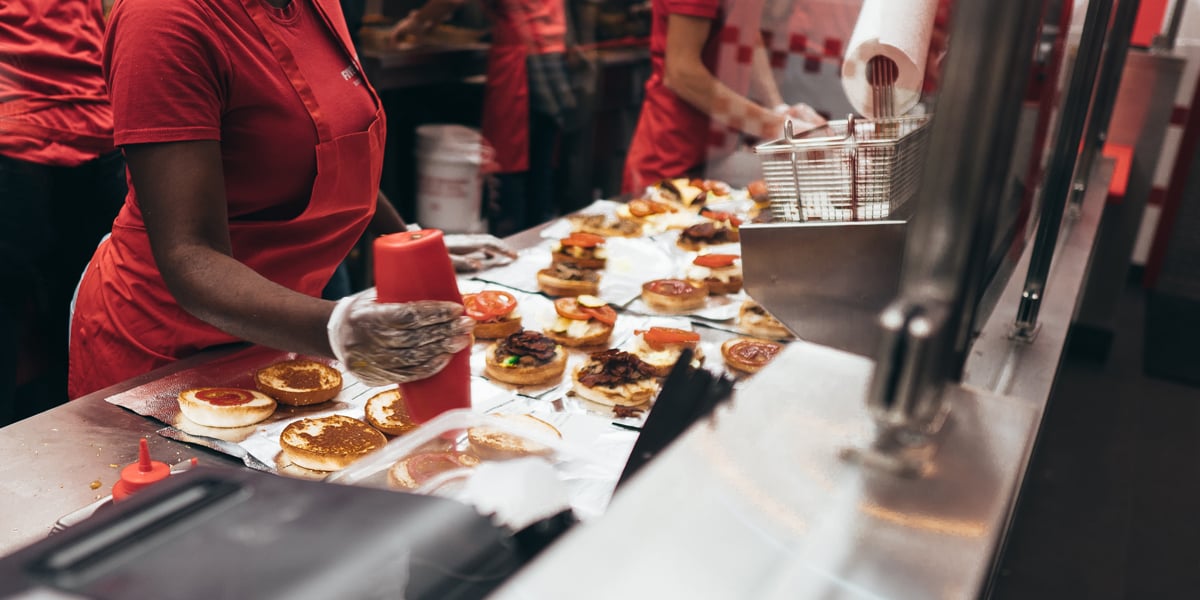 At a quick service or fast food restaurant, soft drinks compliment the food, and coffee and other beverages are offered as alternative beverage options. Examples include McDonalds, Subway, In-N-Out Burger, ect.
Self service is the general preference among these types of establishments. A large satellite dispenser or airpot filled with coffee is displayed near the soda dispensers for customers to help themselves. Insulated creamers and other condiments are also available for customers to add to their coffee.
Depending on the type of food served at the particular restaurant, two or more options of coffee flavors and styles will be offered. Examples of quick service and fast casual restaurants that have more coffee offerings include Einstein Bagels and Panera. These types of restaurants will have a variety of coffee airpots displayed at a self-serve coffee station, often times wrapped with their branding. Check out our custom wrapping options here.
---
How are you serving your coffee?
There's a coffee pot for every foodservice institution. For more product recommendations, send a note to sales@serviceideas.com and someone from our knowledgeable sales team will help gladly help you out!