Halloween to Thanksgiving to Christmas—it's full on holiday mode, and it seems as if it's here for two days, rather than two months. Whether you're getting ready to visit family, hosting an elaborate dinner party, or planning an office holiday party, the last thing you should be stressing about is the foodservice equipment needed. We put together a list of five products perfect for any holiday party.
It's All About the Bevy!
Let's be honest, we all know the main takeaway at any party are the drinks. Setting up a hydration station along with a self-serve bar station will allow guests to help themselves to simple beverages such as water, juice, beer, or wine. Here's the equipment we suggest serving them in: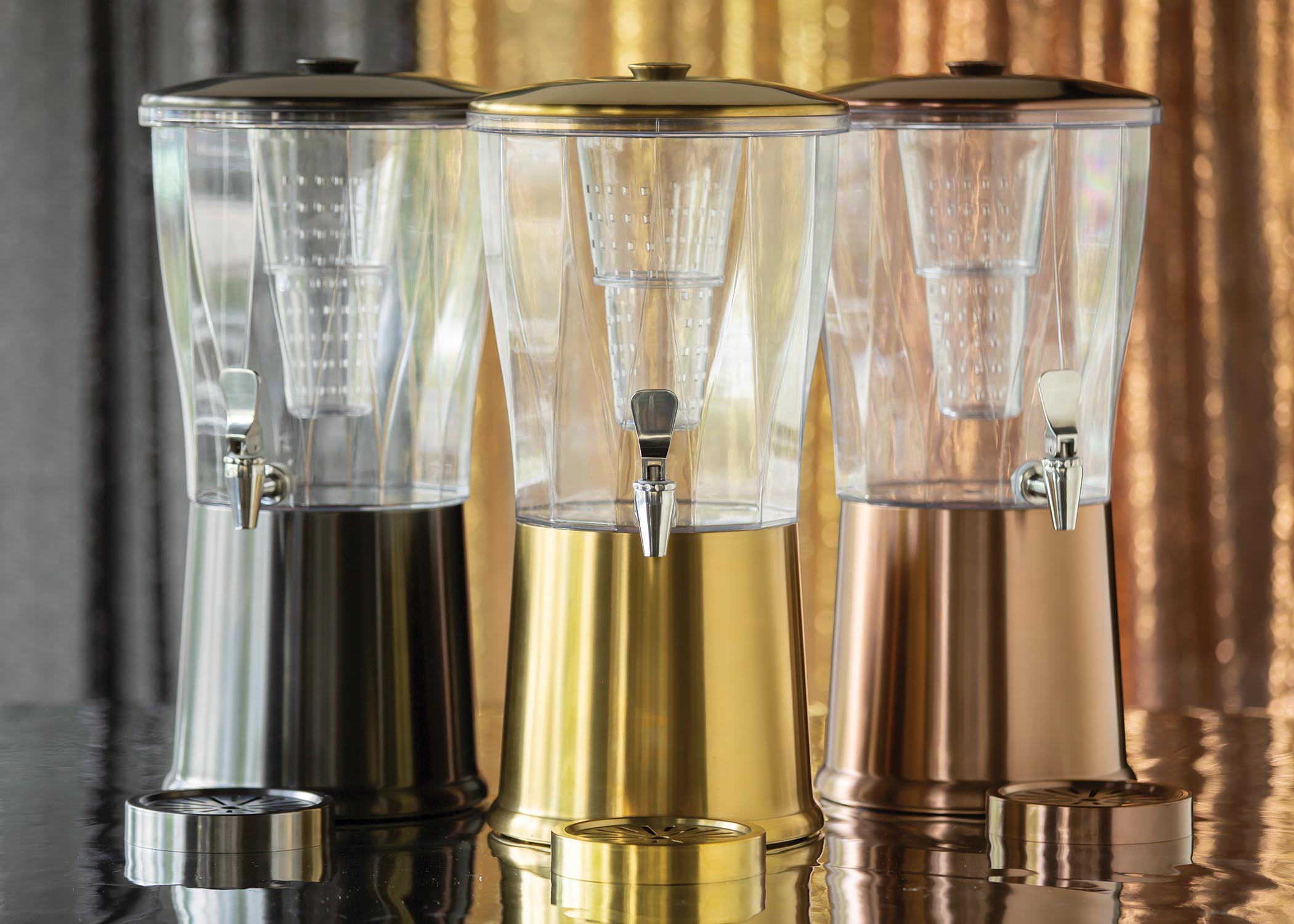 Our Cold Beverage Dispensers are constructed of 18/8 stainless steel and BPA-free Tritan™ plastic. These dispensers are recently available in three metallic finishes: vintage gold, rose gold, and dark tungsten. These unique and stunning finishes will help "glam up" the party and make a statement at the bar.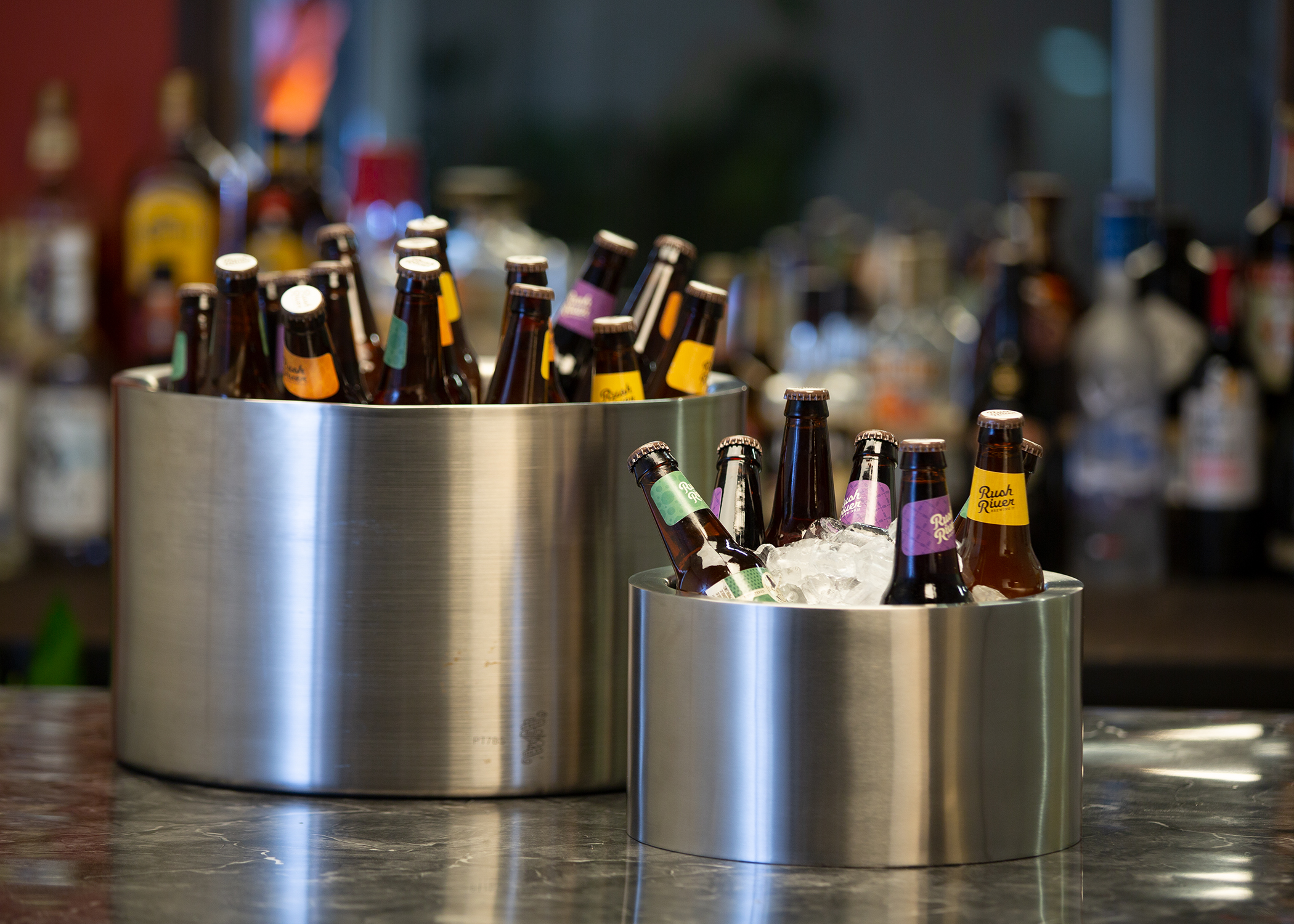 Our Double Wall Party Tub is great for beer, soda, water bottles, or other ready-to-drink beverages. The 7-Gallon Party Tub fits about 14-17 bottles of beer, and is double walled, which helps eliminate condensation build up.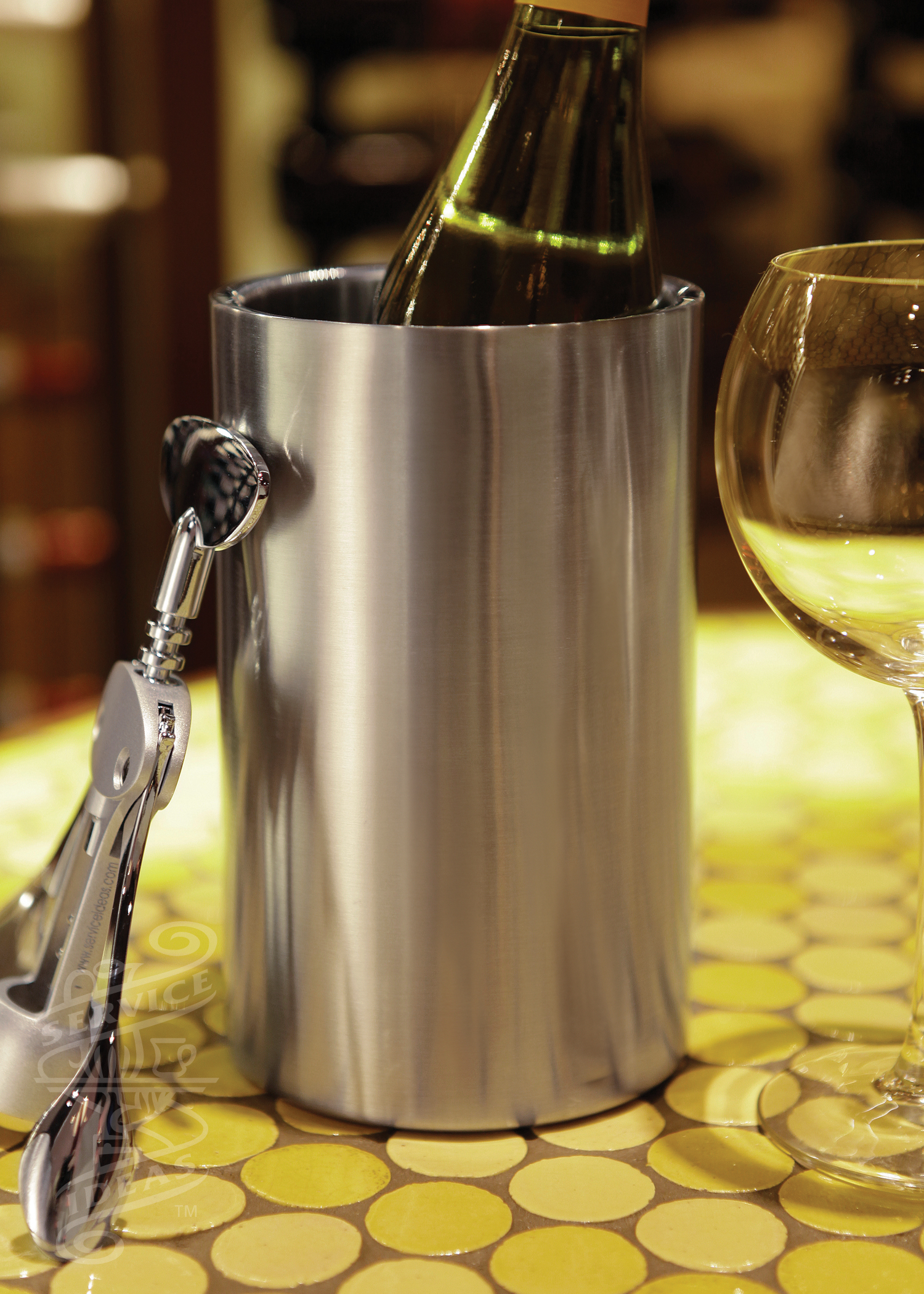 Place a couple bottles of wine on the bar and keep them chilled all night long with our Stainless Wine Chillers. Our wine chillers can fit any 4" diameter wine bottle. Constructed with 18/8 stainless steel and double wall insulation so no need to worry about a messy puddle.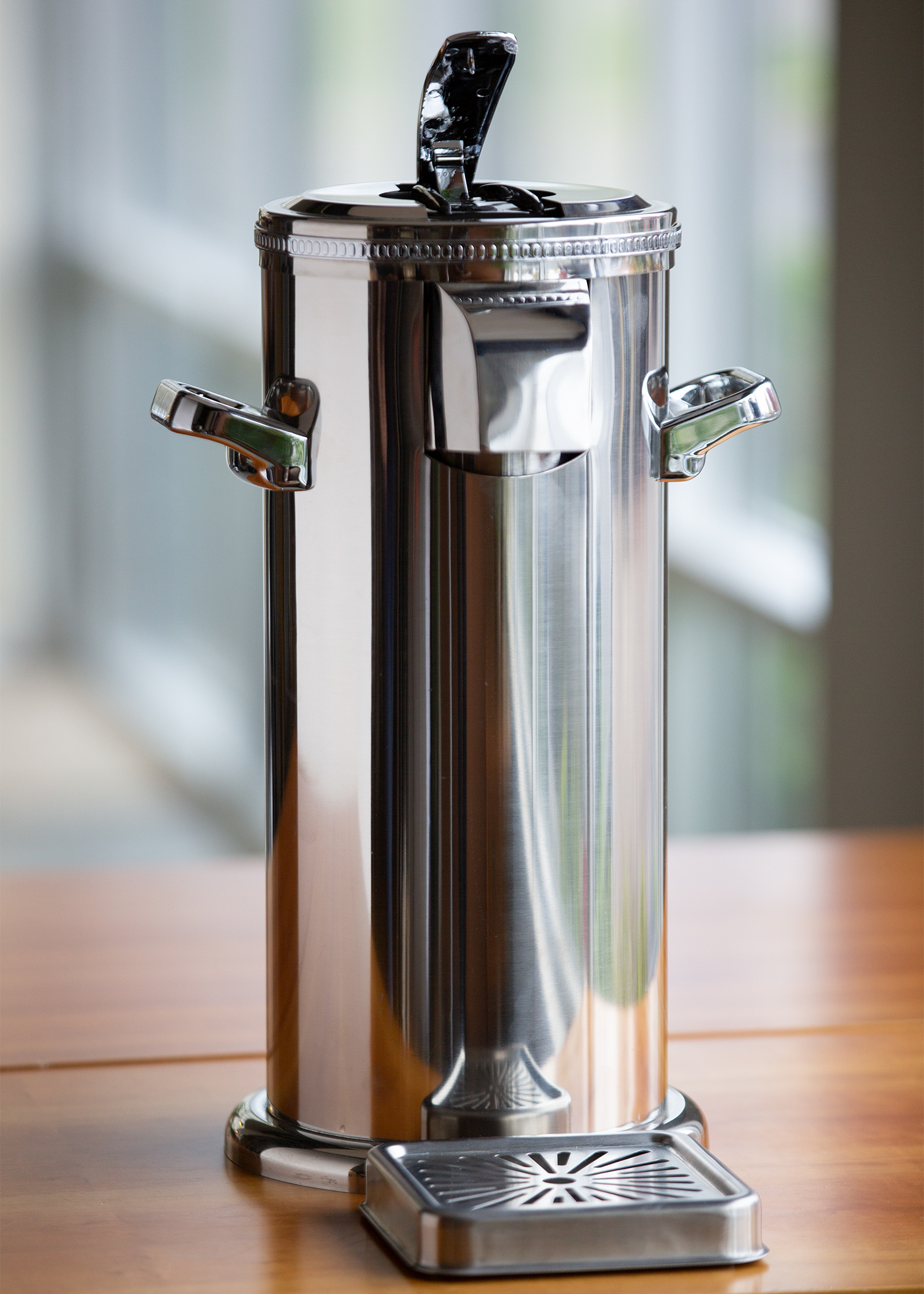 For coffee lovers, it never seems to be too late or too early to have coffee. Setting up an elegant coffee station is a great way for guests to help themselves throughout the day. Our Airpot Cover-Ups have a beautiful and elegant presentation, but are more affordable than a large coffee urn. Works great with our Eco-Air® Airpots and Square Stainless Drip Trays.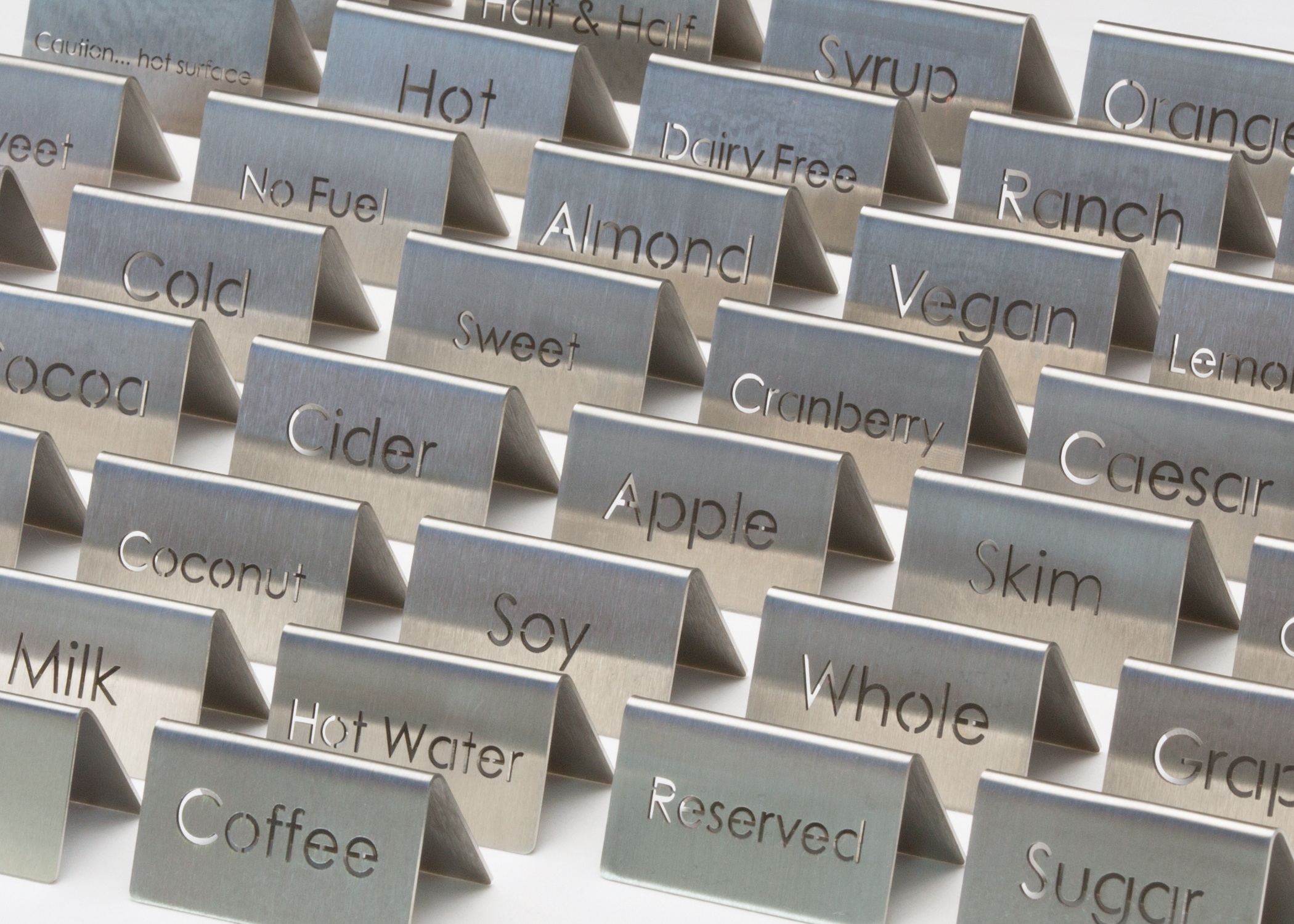 Don't clutter the table with flimsy paper signs! Elegantly display what you're serving with the Laser-Cut Table Tents. Whether you are looking to identify different beverages, allergens, or flavors, there is a variety of tents to choose from.
Before you know it the holidays will be over, and we'll be celebrating the new year! Now's the time to invest in high-quality serviceware, and eliminate the stress for future years.
Cheers & happy holidays!