Getting Glitzy with Metallic Elements Collection
Are you ready to glitz up your serviceware? We know that foodservice supplies probably isn't the most fun and glamorous thing to shop for, so we thought it was time to change that thinking. We created a stunning collection that not only shines on the table, but also still has supreme quality. We would like to introduce you to our newest product collection, Metallic Elements!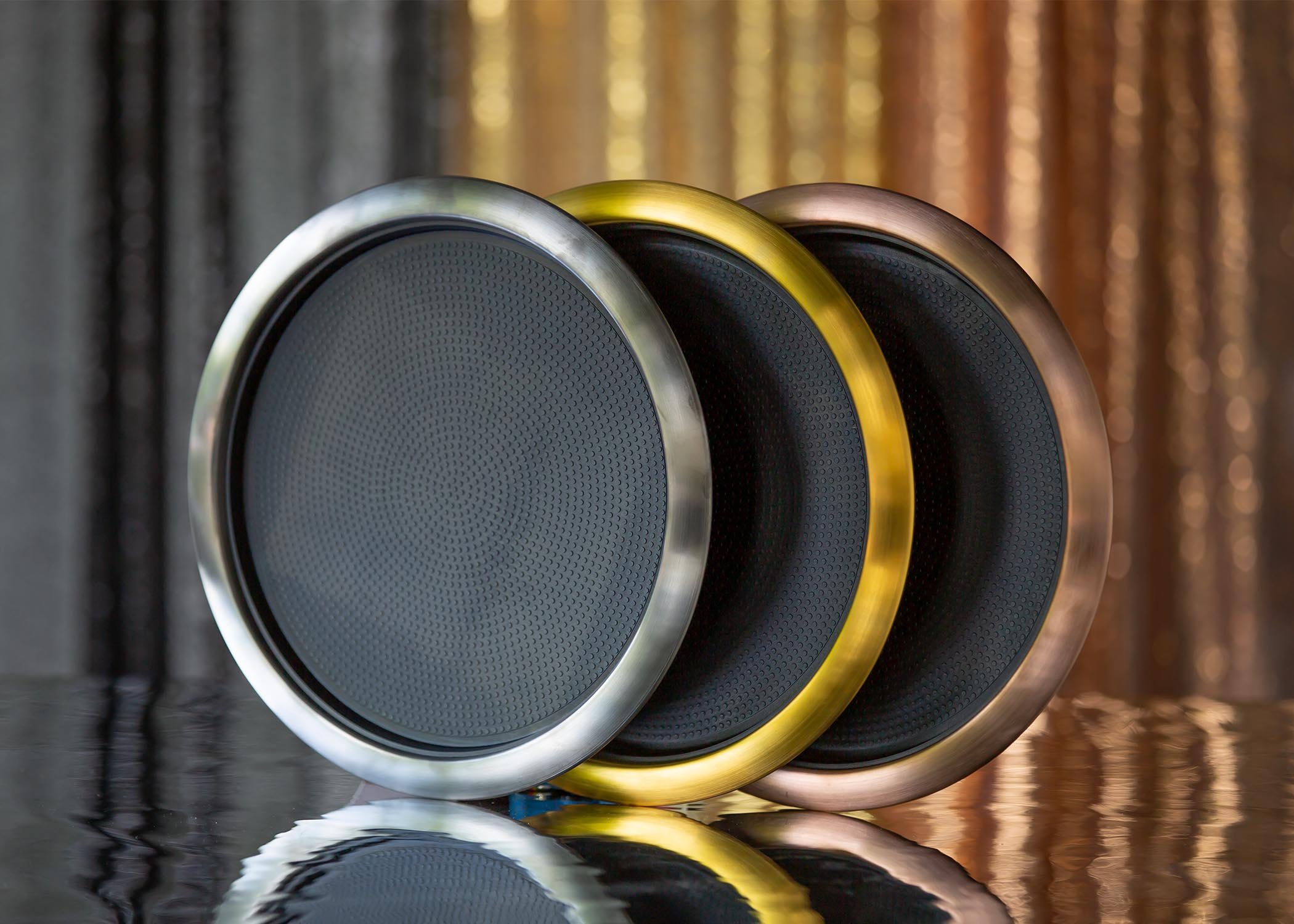 The Metallic Elements Collection was inspired by the elegant and luxurious feeling we get from metallic jewelry. The gold and dark colors of jewelry made us think about how we could present the same luxurious feeling through our foodservice products. Thus, the collection was born.
To start the collection, we selected four of our highest-rated quality items, and adapted the original stainless steel finish into vintage gold, rose gold, and dark tungsten finishes. All finishes are available in the following items: Cold Beverage Dispenser, Drip Tray, Slim Water Pitcher, Altus Carafe, Color Me S-VAC Airpots, Personal Party Tubs, and Non-slip Insert Serving Tray.
Now, finally... take a look at the Metallic Elements Collection!
Vintage Gold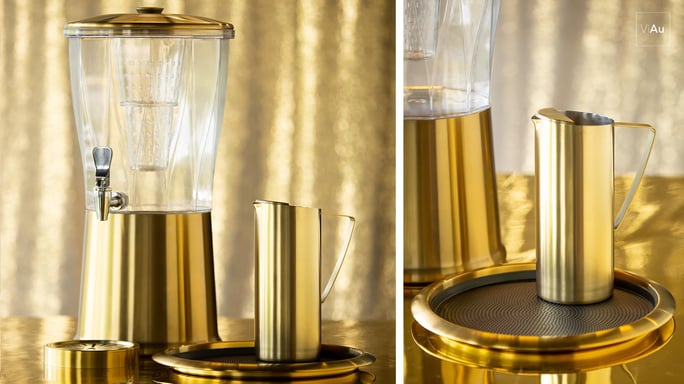 The vintage gold Metallic Element Collection features a vibrant and antique gold color finish. Especially great for high-end hotels, casinos, resorts, and specialty events. Learn more about the products here.
Rose Gold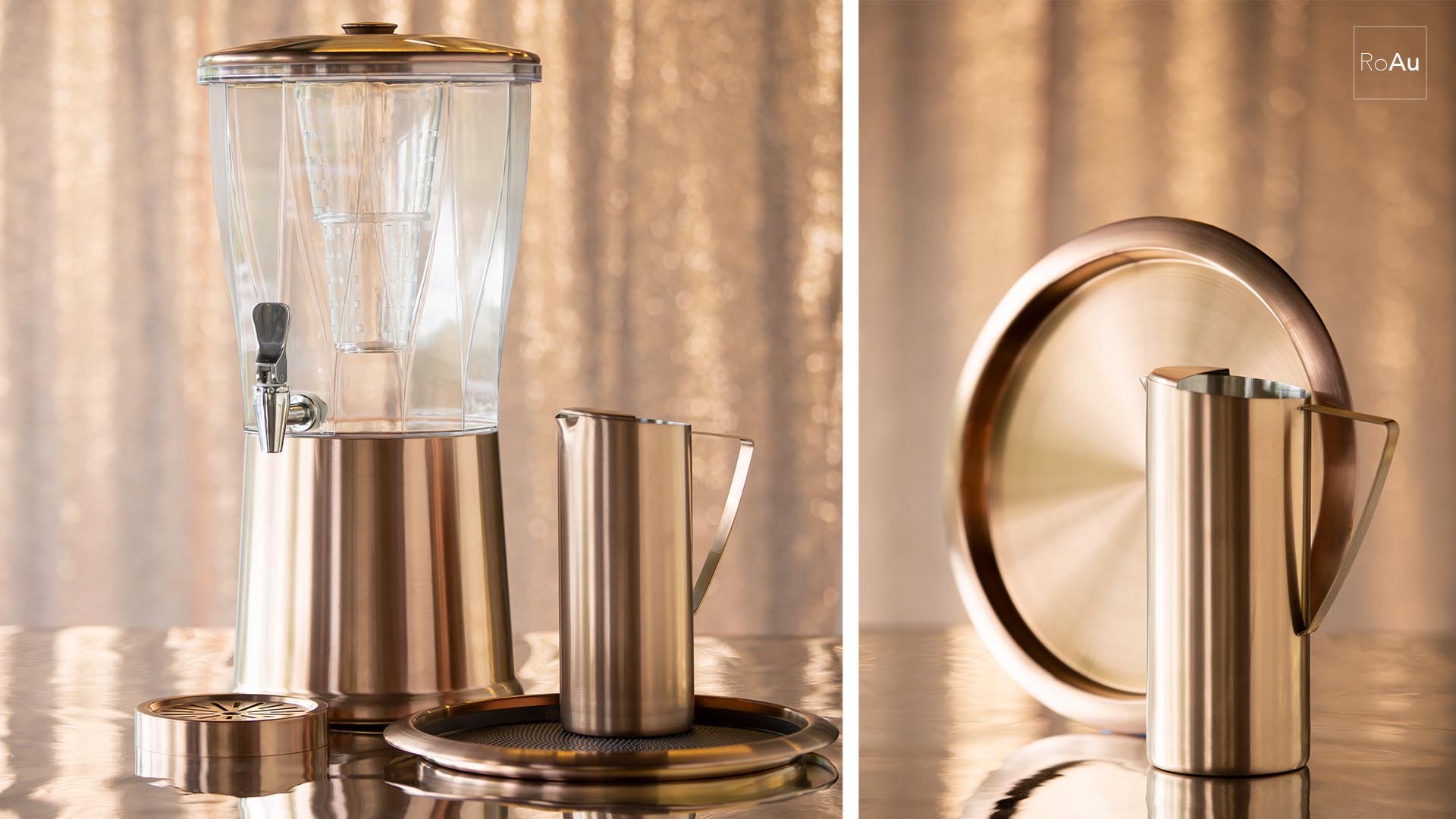 Can you smell the roses? Our rose gold Metallic Element Collection has a beautiful pink and copper tint that stands out on a table, but doesn't clash with other pieces. This finish works great for catering events, restaurants, and high-end hotels and casinos. Learn more about the products here.
Dark Tungsten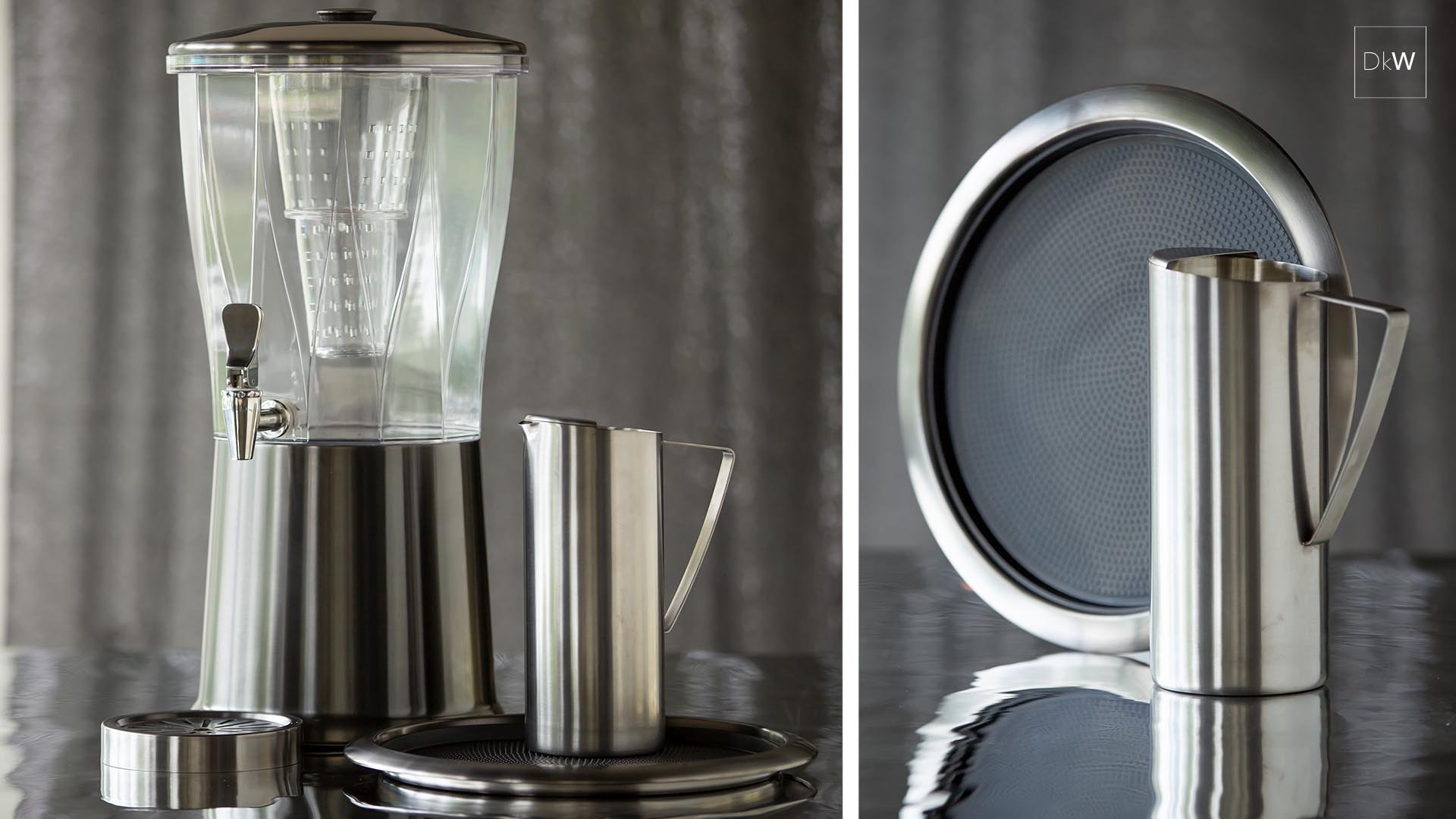 A shade darker than stainless, the dark tungsten Metallic Element Collection works great for an industrial and masculine presentation. Step up your serviceware game with the dark tungsten finish whether you're in the catering or restaurant business. Learn more about the products here.
Our Metallic Element Collection is just beginning. Be on the lookout for more popular items available in all three finishes. The only question left to ask is which finish is your favorite?