Coworker not at their desk? Coffee break! Nowadays, providing incentives in the form of office perks is critical to improving workplace morale and productivity. More companies are revamping their break rooms to create a space for employees to refresh their mind and refuel their energy. One of the simplest ways to improve your break room is by setting up a complimentary coffee station, which also eliminates unnecessary coffee runs during the day. Understanding the equipment needed and how much coffee to stock is the most important part.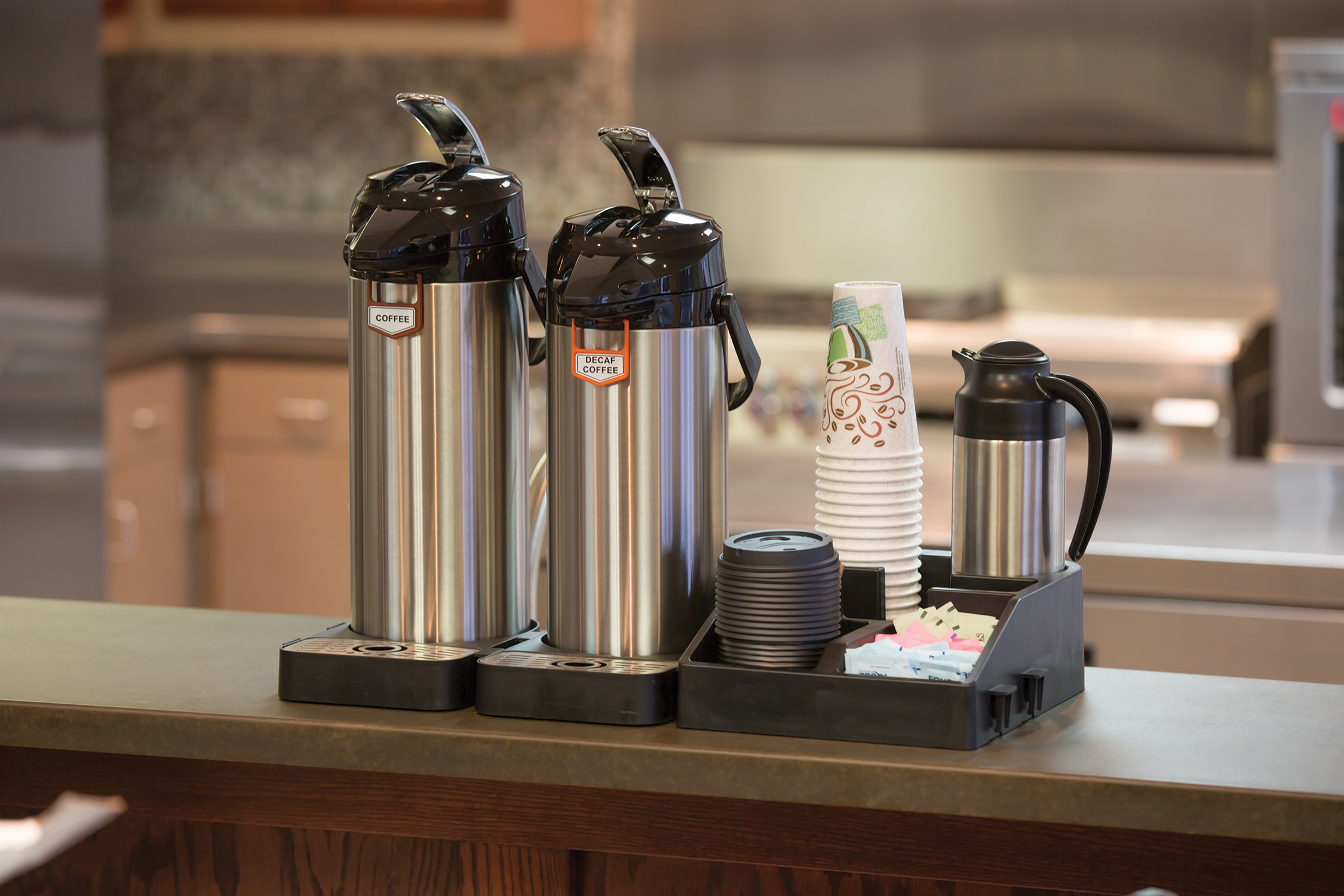 How many people are you looking to serve?
This is the most important question to ask before purchasing any equipment or product. To determine how many people you are going to serve, think about how many employees are in the office and how many clients visit each day. Did you know that on average, coffee drinkers consume about 3.1 cups of coffee a day? It's estimated that about 50% of people drink coffee, so that's approximately 1.55 cups of coffee per person (disturbmenot).
How much coffee should an office stock?
According to Death Wish Coffee, the average 1lb. bag of coffee will produce about 72 servings of coffee (deathwish). Now depending on the size of your office, ordering pounds of bulk coffee may not be the best option, however there are many other options. One can buy pre-sized bags to fit your airpot capacity, or sign up for a coffee subscription and delivery program. Talk to the nearest OCS business in your area to find what works best for you.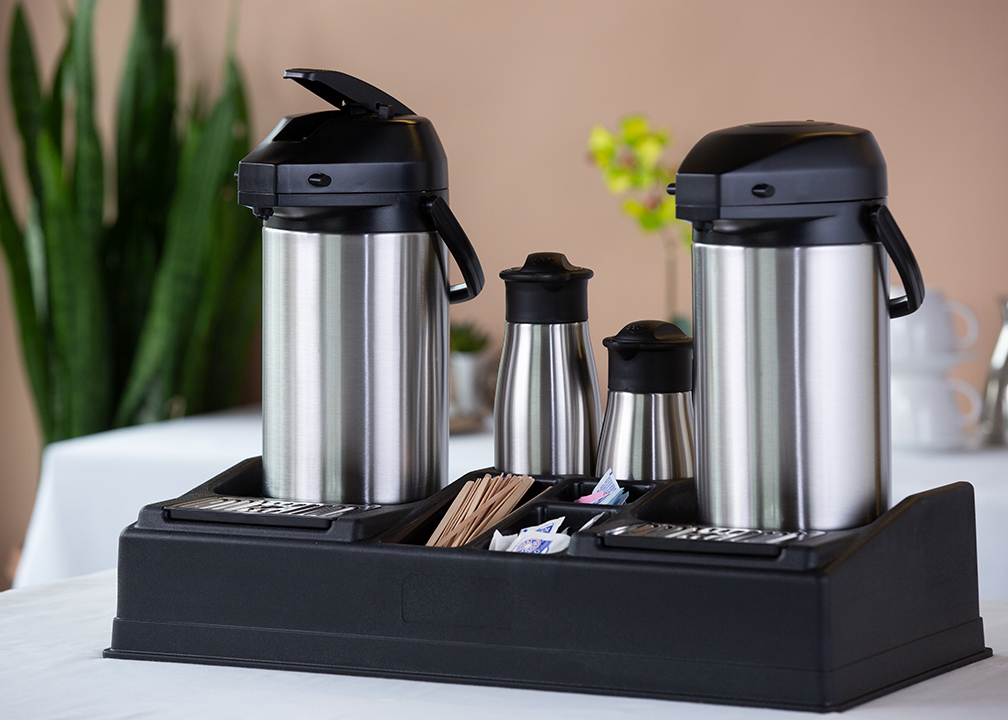 What equipment do you need?
When thinking about the equipment you need, take into account the two questions asked above: how many people you're serving and how much coffee you're stocking.
If you're serving an office of 10 employees or less, it may be best to get a single dispenser machine or a brew-thru decanter. This allows you to serve a small amount of people, keep the coffee fresh, and eliminate waste. We recommend our 1.5 Liter Flow Control Carafe. This will make only about five cups of coffee at a time. This server will keep your coffee warm for 4–6 hours without a hot plate! Perfect for a little coffee bar setup in the break room.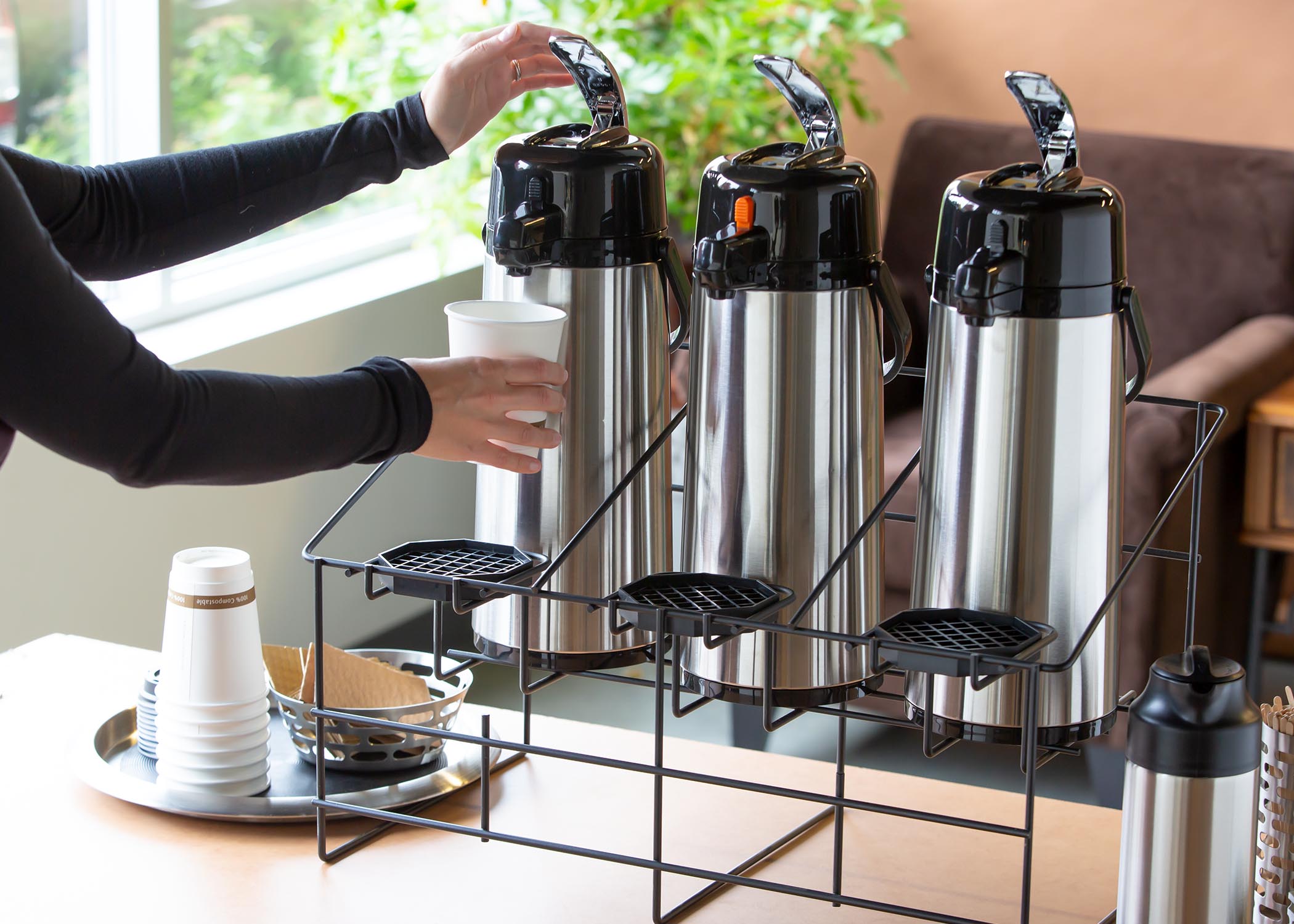 If you have somewhere between 11-50 employees, airpots work great for coffee stations, see our Eco-Air® Airpot. Set up anywhere from 1–5 airpots on a clean counter for employees to help themselves. Mix up the roasts of coffee to give employees a variety of roasts and flavors to choose from. We also suggest investing in Airpot Drip Trays and a Condiment Organizer to help keep your coffee station clean. Here's a few ideas on putting a coffee station with airpots together.
Anywhere from 51–75 employees, a Thermal Container will be the best option. These containers can hold 1-, 1.5-, or 2-gallon capacities and will keep the coffee warm for over six hours. These dispensers have a professional appearance to them if you happen to have daily clients or visitors.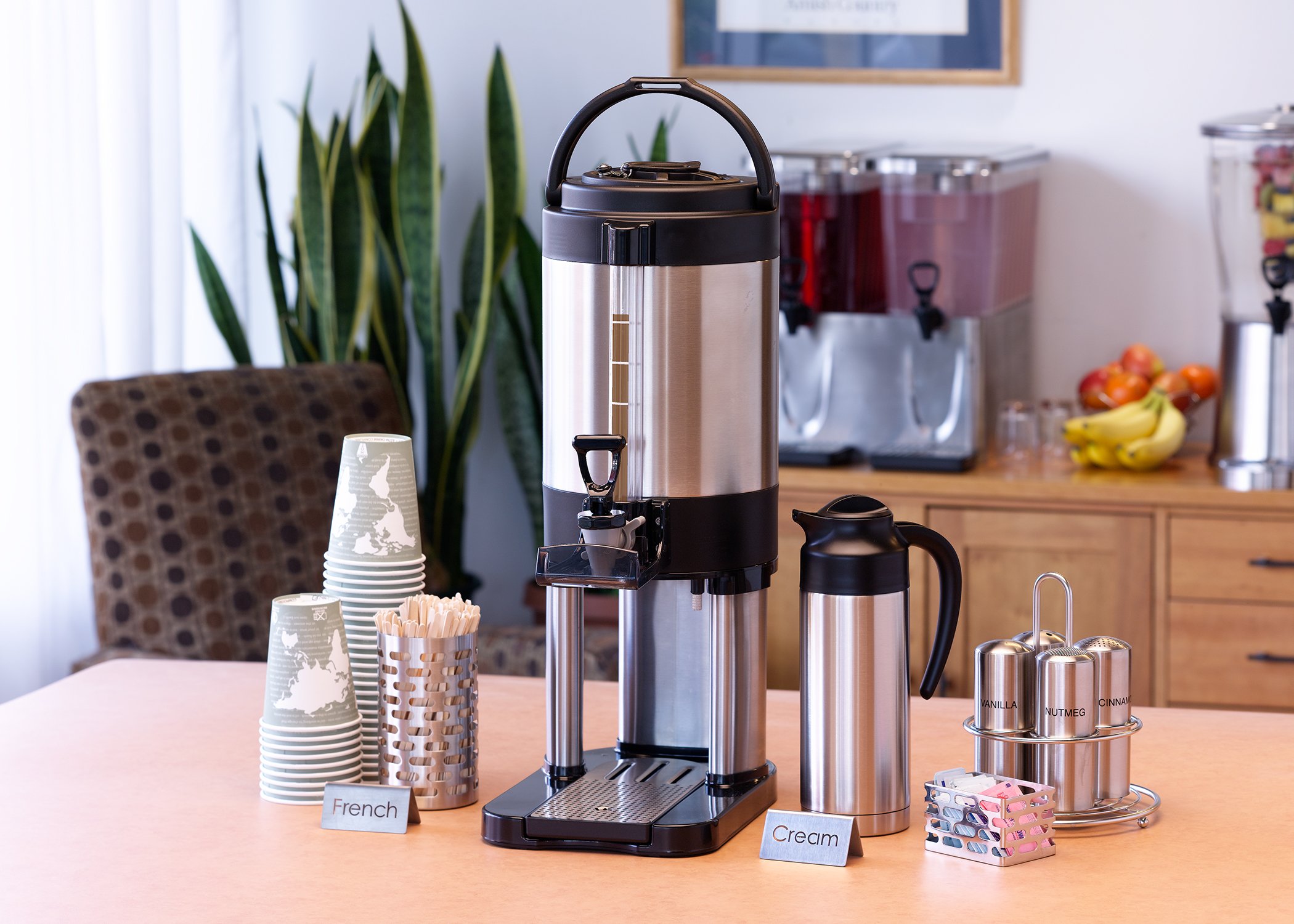 More than coffee?
Setting up a coffee station at the office is a great start to showing employee appreciation. However, if you're looking for something more special, there are a few extra little things you can do. This can be as simple as bringing in flavored creamers and syrups to launching a cold brew or espresso program (see Cold Brew or Espresso? Which Program is Better for your Restaurant?) Whatever you decide, free coffee always has the potential to make someone's day.
Now that you know more about setting up a coffee station in your office, are you ready to caffeinate up and impress your employees?