Did you hear we just redesigned our Twist 'N' Serv™ Carafe? We made many significant improvements in hopes of making your service better for you and your customers. The best part about the improvements is that you're actually getting a better price for the new larger capacities! Below, we walk you through some of the new features, and the best practices for cleaning and storing the servers.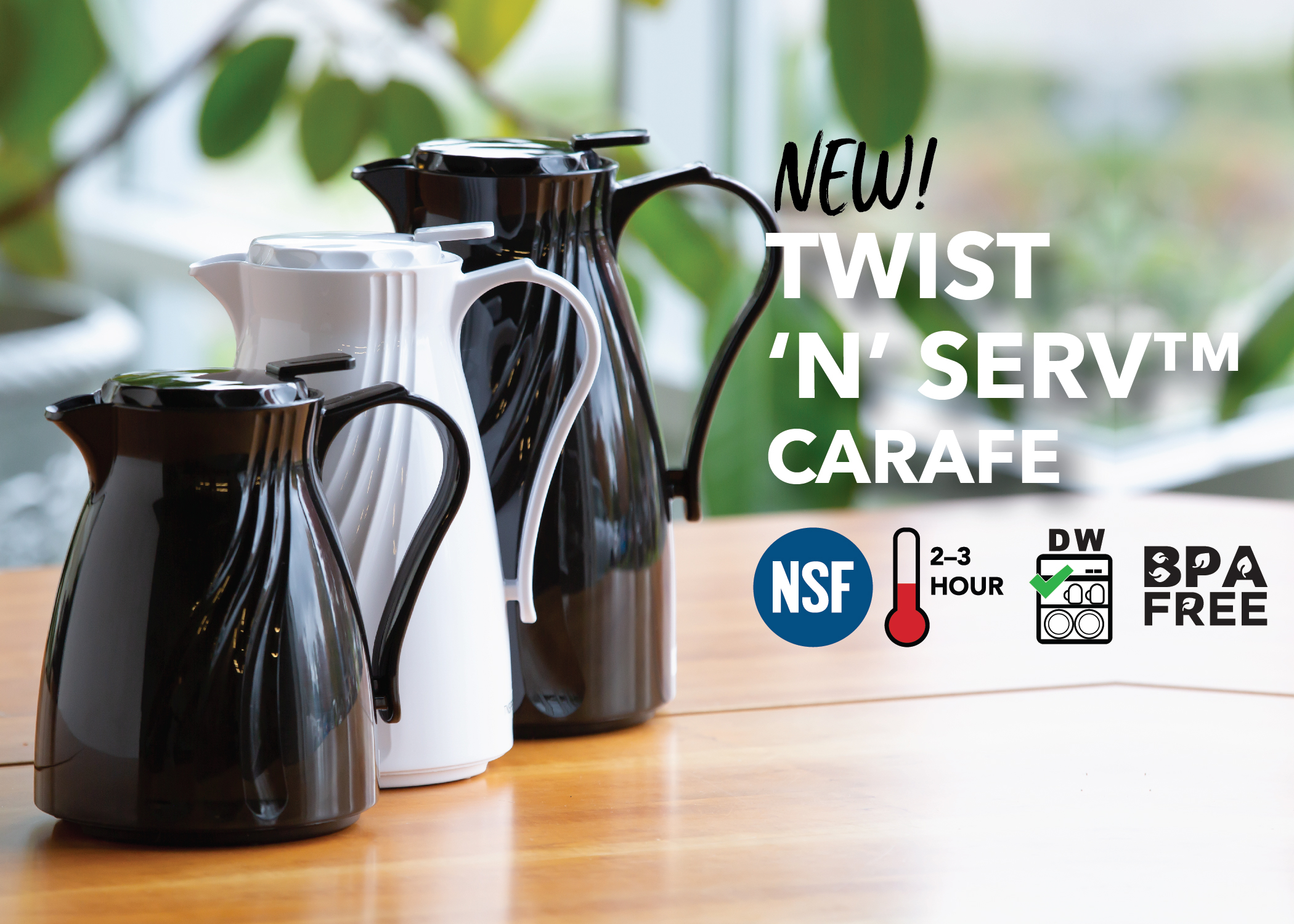 Features
1. Three Capacities and Two Color Options
The Twist 'N' Serv™ is now available in 0.6-, 1.2-, and 2-liter capacities (slight change from the previous servers holding 0.5-, 1.2-, and 1.7-liter capacities). The server is constructed from either black or white BPA-free plastic.
2. Push Button or Twist Lid
Originally named after the unique swirl on its body, and the easy twist off lid, the original Twist 'N' Serv™ Carafe was available with either a twist or push-button lid. Due to the convenience and demand of the push-button lid, all servers now come pre-assembled with the push-button style for easy flow control. The original twist lid is available separately.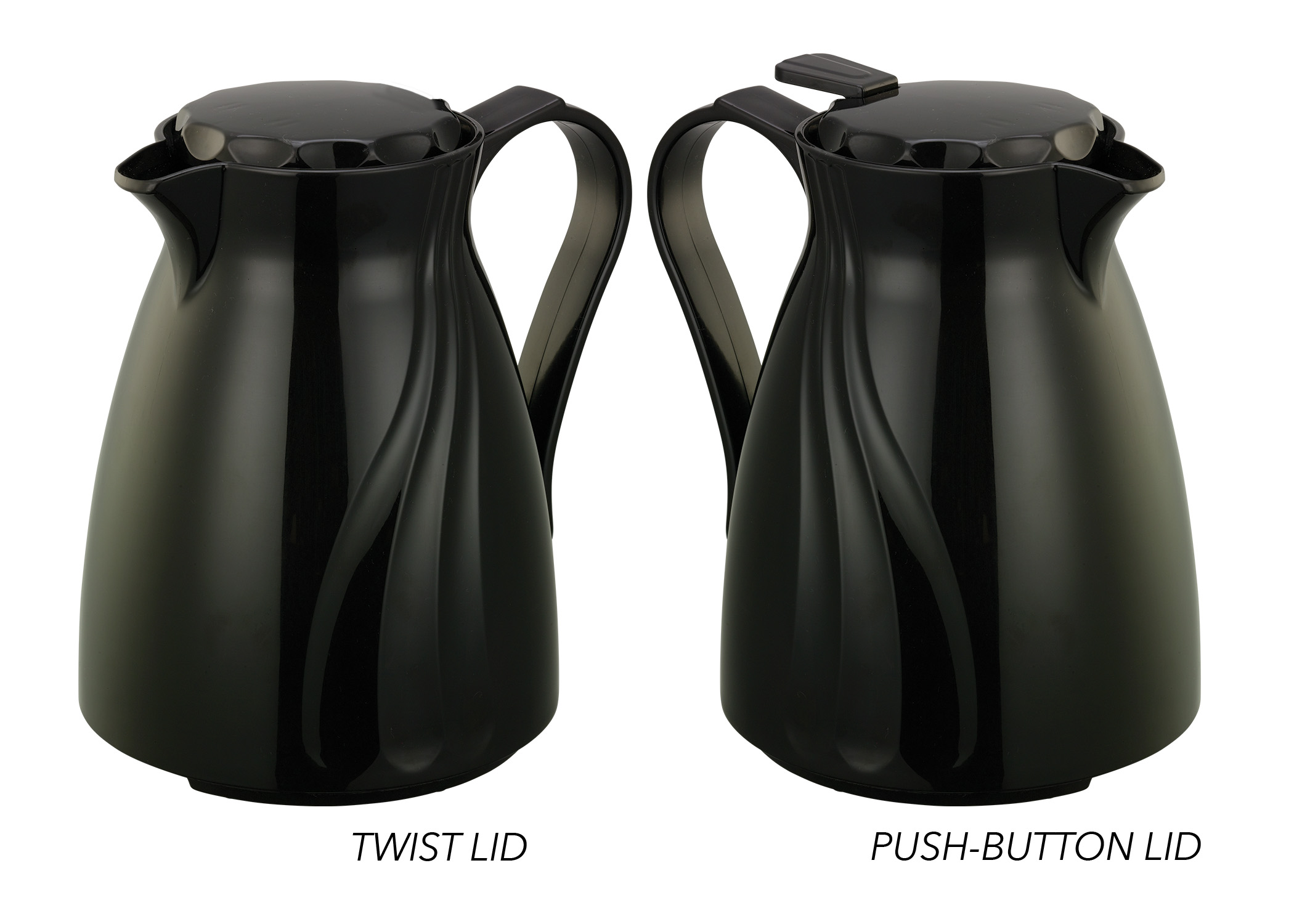 3. NSF Certification
A huge improvement is the NSF listing, making it safe for commercial foodservice applications. The Twist 'N' Serv™ Carafe is our only plastic classic server that is NSF listed, which makes this server safe to hold dairy products and easy to clean in the dishwasher.
Cleaning & Storing Tips
Since this server is dishwasher safe, we recommend rinsing the server and then placing in the dishwasher for thorough cleaning. We then advise stacking the carafes (pictured below) after dishwashing for necessary and easy draining. Stacking the carafes is also a great way to store when not in use. Put the clean lids in a container and line the wall with clean Twist 'N' Serv™ Carafes.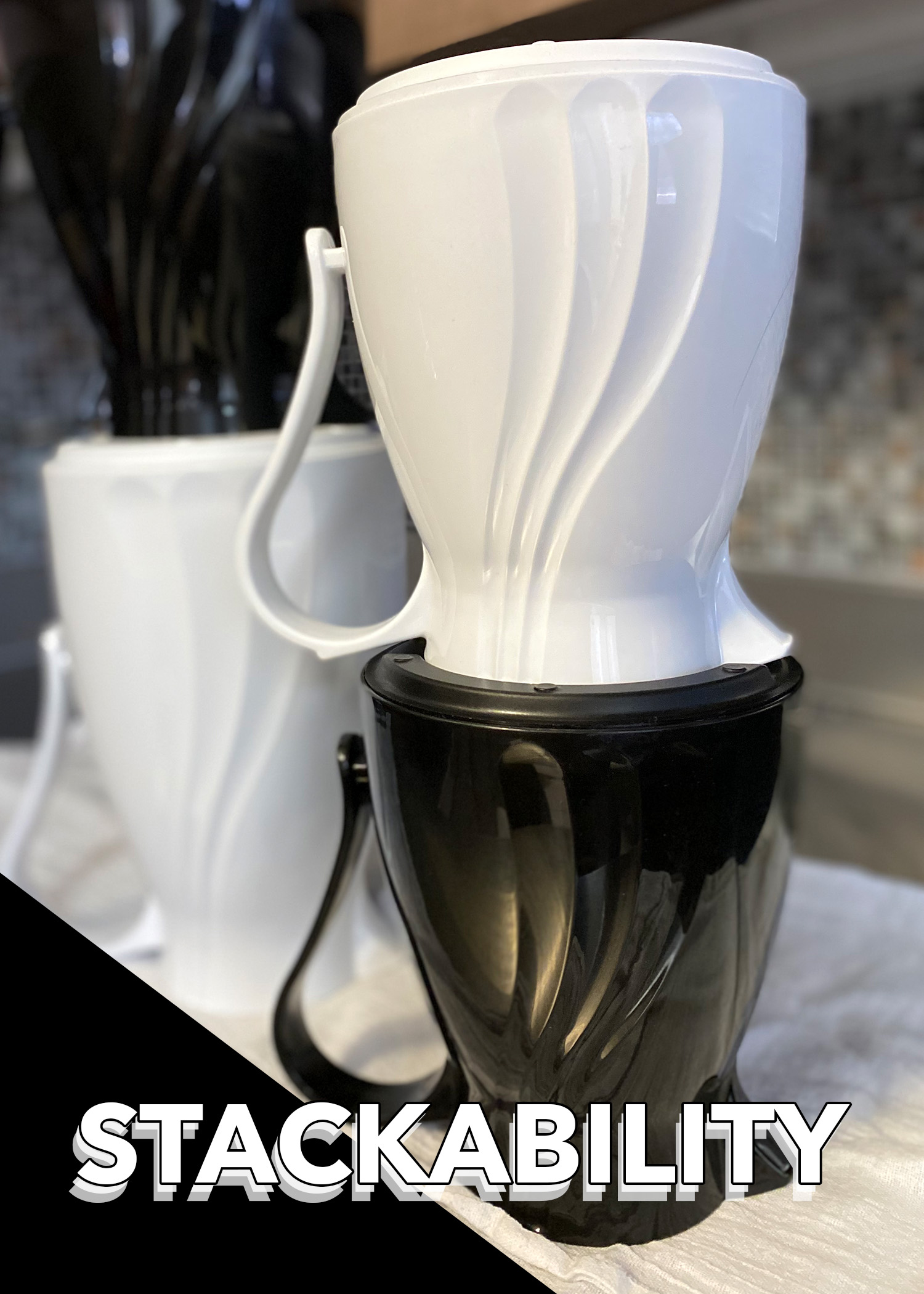 These carafes are easy to use, simple to clean, and stackable for convenient storage. Are you ready to upgrade to the new Twist 'N' Serv™?